Commercial and office space services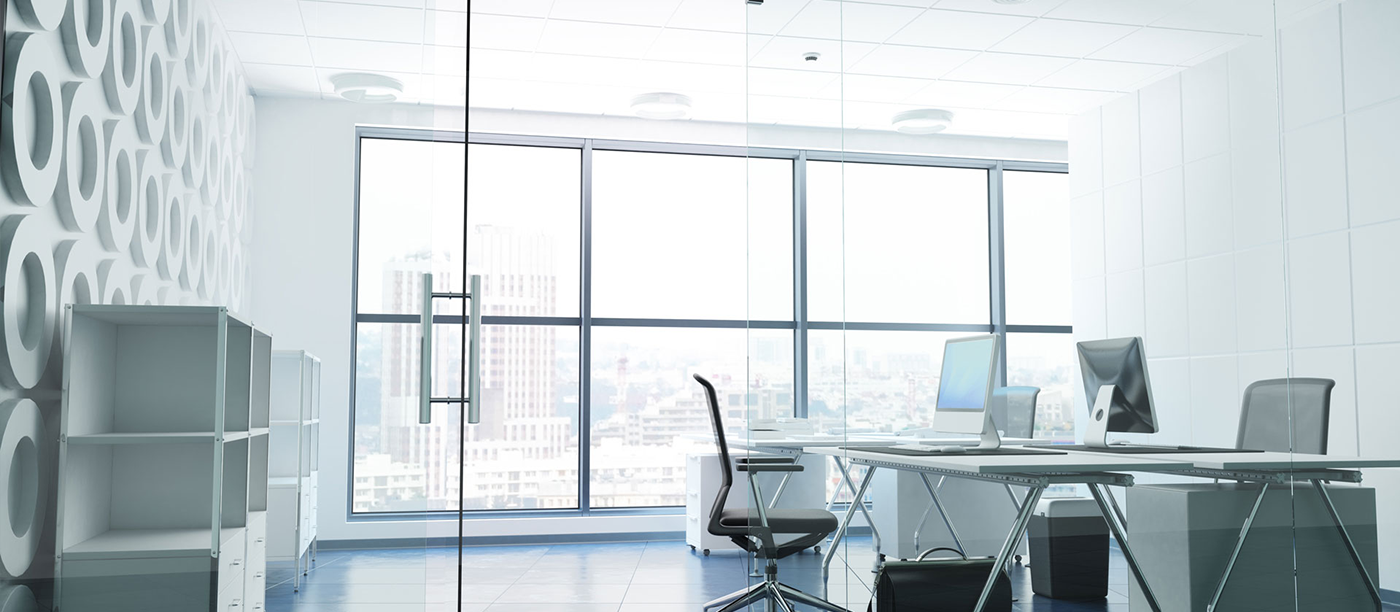 What do we have?

REACT has a rich and complete database of commercial real estates available on the market, serviced by our in-house brokerage and consulting team.

The availability of this database, as well as our personal contacts with business property owners, will result in finding the most suitable office space for renting or purchasing.
What steps are needed to take in order to rent/purchase some office space?

When a request is made regarding an available advertisement on our site, our consultant will help to do viewings and will offer you accompanied viewing of the space.

REACT consulting agent will also help you in applying for renting/purchasing of the space, if it suits your desires and demands and if it has already been approved by you. Our consultant will trigger the preparation and implementation of all the necessary steps and details for contract signing of the office space renting/purchasing.

REACT consulting agents are experienced negotiators. What is more, they work hard to ensure the most advantageous conditions for you, including the whole process from the rental price to your date of moving.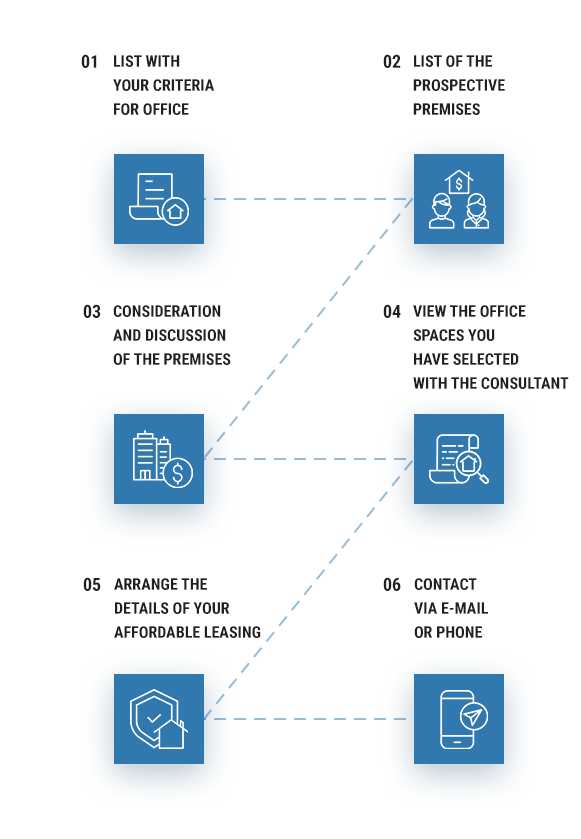 Here is REACT's step-by-step guide for the complete process:
Could you define your office space needs?
The fastest way to find suitable potential offers is to let us know what you are exactly searching for. If you can inform us on the size of the space needed, preferred locations and forecast budget for purchase or monthly rent, our expert team will be able to deal immediately with finding the appropriate spaces for you. Also, if you are still in the process of finding the criteria for your office, our team will be glad to provide you with some recommendations.
After being provided with the list of the prospective premises by our REACT consultant, you will be able to start viewing those that meet your criteria right away. That will empower you to check in advance the premises and to ensure that both you and your REACT consulting agent will together approve of the types of spaces that you would like to see, before you yourself start the viewings.
View the office spaces you have selected in advance together with your REACT consultant, and make notes together about the spaces you will be visiting, as you can view photos, floor plans and any information about the buildings we have.
Then you can go there to personally ensure which of the potentially targeted spaces is your favourite one.
ВYou can make your decision on the spot and send an offer to the lessor together with your REACT consulting agent. If you need, our consultant will help you to arrange the details of your affordable leasing.
Leave the negotiating process and all documentation in the hands of your trusted consultant.
Contact us via e-mail or phone.